Kettering-Based Locksmith Specialist for UPVC Door Lock Repair & Replacement
If the locks on your UPVC doors are sticking or are difficult to operate it's time you called Locksmiths Kettering to assess whether they can be repaired or whether they need replacing. We have years of experience of working on UPVC doors, so whatever the problem, we've probably seen it before. 
Locks on UPVC doors and windows can start to fail for a number of reasons including age, physical damage or the weather. Whatever the cause, we have the skills to put things right. 
Locksmiths Kettering will always provide you with a free estimate of any work needed, so you don't pay us a penny unless you're completely sure that you want us to go ahead.  
Lock Repair or Replacement for UPVC Windows
It's not just UPVC door locks that you may have problems with. The locks on UPVC windows can also cause problems. Window locks can become damaged after attempted break-ins or can become worn due to continual wear and tear. 
You might also have problems turning the key in the lock or the lock may stick when you try to lock it. All these can be signs that your UPVC window lock needs inspecting by a professional locksmith. 
If you're having problems with your UPVC window locks, call Locksmiths Kettering – take advantage of our free call out. 
Contact us in an emergency on 

01536 609979
or request a call back within 20 minutes 
UPVC Hinge Repairs & Realignment
It's not just locks that cause issues with your UPVC door. Misalignment of hinges is a fairly common problem with UPVC doors and can lead them to failing to close securely. 
Locksmiths Kettering have experience in assessing UPVC door hinges and realigning them quickly and efficiently. 
Speak to us today and get a free estimate on UPVC hinge realignment. 
Patio Door Lock Repairs & Patio Hinge Realignment in Kettering
Badly secured patio doors can create a real weak spot when it comes to home security. Locksmiths Kettering can evaluate the security of your patio doors and replace or repair any faulty locks. 
Problems with patio doors can occur over time. You may notice that handles feel wobbly or that the doors don't slide smoothly in the runners. If you think you have a problem with your patio doors then contact us and let us take a look. 
Locksmiths Kettering can provide:- 
Patio Door Lock Replacement Service

 

Patio Door Lock Repair Service

 

Patio Door Handle Replacement

 

Sliding Door Lock Replacement Service

 
Extra Security For Patio Doors
If you've got patio doors or French doors why not consider adding extra security with a pat lock. 
Pat locks are secured to French doors to make them much more difficult to break into. Locksmith Kettering can fit a pat lock quickly and easily, and immediately improve the security of your home. 
If' you're interested in improving the security of your home, contact us today to find out more about pat locks.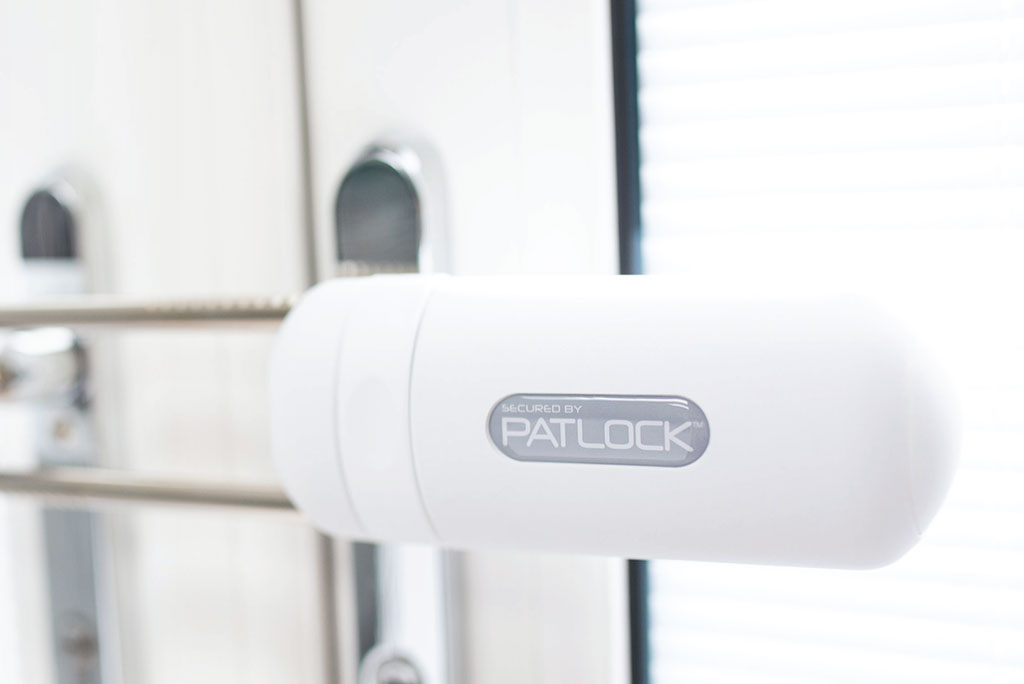 Trustworthy, Reliable Local Locksmiths in Kettering
Whether you want your sliding/French patio doors made more secure or need help with the locks on your UPVC windows or doors, Locksmiths Kettering are your go to local locksmith. 
Our services are guaranteed for a minimum of 6 months, there's no call out charge and all our locksmiths have the highest level of Enhanced Accreditation by NCFE in locksmithing. Speak to us now to find out how we can help you. 
Contact Us On

01536 609979
Locksmiths Kettering
Our location
Locksmiths Kettering
Office 31
Headlands Business Centre
Kettering
Northamptonshire NN15 7HP
01536 609979
Free Call Out, Quotes & Estimates