UPVC Lock and Hinge Services in Corby
UPVC doors and windows have a high popularity for good reason: they're relatively strong, normally reasonably priced, and often quite easy to have customised to fit the style of your home. However, that doesn't mean that they aren't prone to problems – and a fair few of them at that.
Between floppy UPVC door handles, jammed locks, and keys that have to be jiggled to work effectively, there's near endless reasons why your UPVC locks may be giving you a hard time. The locksmiths at Locksmiths Corby can take care of:
UPVC Door Lock Replacement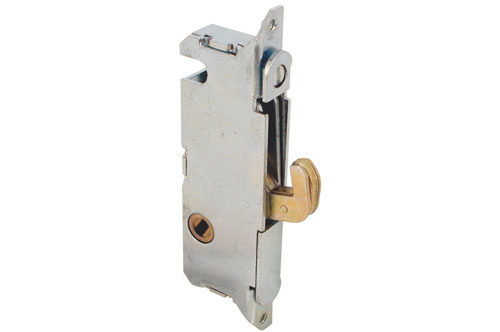 A sticky door is not going to instil you with much faith over the security of your home. Our locksmiths will inspect the condition of your lock and either perform the necessary repairs to get the door working properly again, or suggest a suitable replacement that is insurance approved and to British standard. We can take care of everything from UPVC door lock barrel problems to full UPVC door lock replacement.
UPVC Window Lock Replacement
Faulty window locks are not conducive to creating a safe home and should be addressed quickly even if the lock itself doesn't look to be in that bad of a shape. Just like with our UPVC door locks service, Locksmiths Corby offer a full UPVC window lock replacement service that can take care of lock problems day or night.
UPVC Hinges Repair & Re-Alignment
It's not always the UPVC door lock mechanism that is to blame for the problems that you may be having with your doors. Occasionally, what's required is our UPVC hinges repair & re-alignment service, where we can realign the hinges on your UPVC door to ensure that it locks safely and securely.
For more information about all the replacement and repair UPVC services that we provide at Locksmiths Corby, you can call our professional team today. We even install British Standard security locks for UPVC doors, so if you're concerned about home security it's worth giving us a call!
Contact us in an emergency on 

01536 614017
or request a call back within 20 minutes 
Patio Door Lock and Hinge Repair in Corby
Patio door locks can be just as problematic as UPVC door locks, so at Locksmiths Corby, we cover all patio door lock replacement as well. If the rollers on your patio door are sticking, the locks aren't working, or the door is very stiff, then our locksmiths are always on hand to help out.
Our services for sliding patio door lock problems, include:
Patio Door Lock Replacement
Patio Door Hinge Realignment
Patio Door Handle Replacement
Sliding Door Lock Replacement
On top of services like patio door handle replacement and patio door hinge re-alignment, we can also supply and fit patlocks – a high-security lock for patio and French doors.
A pat lock is designed to keep door handles in place, so breaking into a patio door is significantly more difficult with the pat lock installed.
Local UPVC Lock Services in Corby
Locksmiths Corby are available day and night to take care of your lock emergency or install upgrades like Ultion locks or patlocks – whether that involves sliding door lock replacement or UPVC door lock mechanism replacement.
For an experienced local locksmith service that you can rely on around the clock, call Locksmiths Corby today.
Contact Us On

01536 614017
Locksmiths Corby
Our location
Locksmiths Corby
Corby Enterprise Centre
London Road, Corby
Northamptonshire
NN17 5EU
01536 614017
Free Call Out, Quotes & Estimates