Upgrade Your Locks With Anti Snap or Ultion Locks
Are you considering upgrading your front door locks? Have you thought about anti snap or Ultion locks? This high security locks can help keep your home safer.
Not all locks are as strong as they may first appear. Many standard locks can be easy to beat in a break-in, particularly by lock snapping.
If you have any concerns that your current front door locks may not be up to scratch, then speak to Locksmith Rugby to discuss installing anti snap or Ultion locks. There's no charge for call outs or quotes, so what do you have to lose?
Anti-Snap Locks; What Are They?
Lock snapping is one of the most common ways for burglars to enter a property. As it sounds, this refers to breaking the cylinder of a lock, which is its weakest part, so that its effectiveness is compromised.
Anti snap locks on the other hand are designed to break at a particular spot. This means that if a burglar does try to snap the lock, it breaks in a place that doesn't make it weaker. Some locks also possess extra features, which may include grip defenders, interlocking cams and reinforced bars.
Contact us in an emergency on 

01788 422343
or request a call back within 20 minutes 
What's an Ultion Lock?
Ultion locks are designed to withstand a range of burglary techniques. As well as lock snapping, these include lock bumping, lock picking and lock drilling. The high-security features of Ultion locks make them some of the most secure locks that you can have fitted.
The frontal section of an Ultion lock is designed to maintain the integrity of the lock, even if it is snapped. It also has a strengthened core that makes it stronger than the majority of locks that you can buy. Added to that is a 'lockdown mode'; this adds extra security if anyone does try and break-in.
Lock Upgrades to Improve Your Security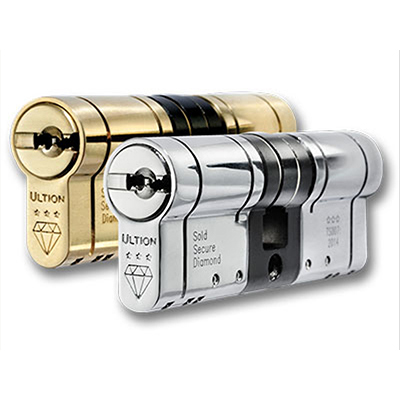 Anti-snap or Ultion locks could be the answer if you're thinking of upgrading your home or workplace security. They can be fitted quickly and easily, and give you an immediate significant improvement in security.
Rather than completely replace external doors, or extending other security measures, why not contact Locksmith Rugby to find out about lock upgrades. We can come to your home or business and give you a free quote on buying and installing upgraded locks. You can rely on us to give you an honest opinion on the best options for your property.
Trustworthy Local Locksmiths in Rugby
If you have your locks upgraded to anti snap or Ultion locks, Locksmith Rugby can give you the benefit of installing locks in Rugby since 2010
Our guarantee will give you extra reassurance, not to mention warranties of at least 6 months. The locks that we use all conform to British Standards.
Contact Us On

01788 422343
Locksmith Rugby
Our location
Locksmith Rugby
Eastlands Court Business Centre
Eastlands Court
St Peters Road
Rugby
Warwickshire CV21 3QP
01788 422343
Free Call Out, Quotes & Estimates