UPVC Door Lock Repairs & Replacements by Your Rugby-Based Locksmith
Locksmith Rugby are a local locksmith company who can help you if your UPVC doors are sticking or difficult to operate. We'll evaluate whether they can be repaired, or whether a replacement would be more cost-effective. Our extensive experience working with UPVC doors means that if you have a problem, we've probably seen it before.
Weather, age or physical damage; all these things can adversely affect your UPVC doors. At Locksmith Rugby we can advise you on repairs or replacement whatever the cause.
If you're worried about getting a big bill, then rest assured, Locksmith Rugby will always outline exactly how much any work will cost before we carry out, and there won't be any unexpected extras. The price you are quoted is the price you will pay.
UPVC Window Lock Replacements & Repairs
UPVC door locks aren't the only ones that you may have issues with. Locks on UPVC windows can become damaged during an attempted break-in, or can just become worn through continual use.
When you try to lock your UPVC windows you might start to find that the lock sticks or you can't properly turn the key in the lock. Whatever the problem, a skilled locksmith can solve it.
Rather than just outing up with faulty UPVC window locks, why not contact Locksmith Rugby and let us take a look at them. It won't cost you anything for a quote.
Contact us in an emergency on 

01788 422343
or request a call back within 20 minutes 
UPVC Hinge Repairs & Realignment
Locksmith Rugby don't just help to solve problems with UPVC door and window locks. We can also help with problem with UPVC door hinges.
Hinges on UPVC doors can become misaligned, preventing them from closing securely and making them difficult to lock. Locksmith Rugby can take a look at your UPVC door hinges and if they are misaligned we can realign them quickly and easily.
Contact us today for a free quote for UPVC door hinge realignment.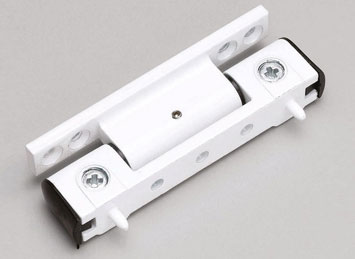 Rugby Locksmiths Providing Patio Door Lock Repairs & Replacements
If your patio doors are badly secured it can create a weak spot in your home security. Ask Locksmith Rugby to evaluate how secure your patio doors are, and advise you one whether your patio locks need repairing or replacing.
The signs that you have problems with your patio doors include handles that feel wobbly or doors that no longer slide smoothly on their runners. These changes can take place slowly over time, so don't wait until they are unrepairable. Contact us to take a look at your [patio doors the minute you think you may have a problem.
Locksmith Rugby services include: –
Patio Door Lock Replacements
Patio Door Lock Repairs
Patio Door Handle Replacements
Sliding Door Lock Replacements
Upgraded Security for Patio Doors
You can upgrade the security of your patio doors or French windows by installing a pat lock.
Pat locks are secured to sliding doors and make them more difficult to break into as they make sure that the door mechanism can't be opened even if the locks are broken.
Pat locks are easy to fit, and Locksmith Rugby can do this quickly to immediately improve your home's security.
If you want to improve your home security like this call us today an discover more about pat locks.
Honest, Experienced Local Locksmiths in Rugby
Whatever you're looking for, whether you need help with the locks on your UPVC windows and doors, or want your sliding patio doors made more secure, Locksmith Rugby are the people to call.
We guarantee all our services for at least 6 months. We don't charge for call outs or quotes. All our locksmiths are qualified with NFCE Level 3 Enhanced Accreditation.
Contact Locksmith Rugby and discover how we can make your UPVC doors and windows more secure.
Contact Us On

01788 422343
Locksmith Rugby
Our location
Locksmith Rugby
Eastlands Court Business Centre
Eastlands Court
St Peters Road
Rugby
Warwickshire CV21 3QP
01788 422343
Free Call Out, Quotes & Estimates